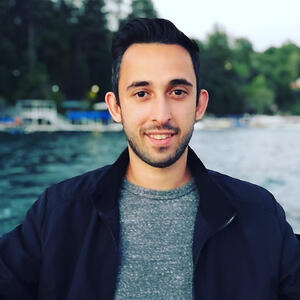 Chase Dimond
Email Marketing Nerd 📧Driven $100+ million in email revenue for clients.Partner at a 7 figure Ecommerce Email Marketing Agency.
---
Weekly Email Marketing Newsletter (Free)
The Weekly Email Marketing Newsletter from a $100M Ecommerce Email Marketer.
---
Form Holy Grail PDF (Paid: $79 one-time fee)
I've got a "special file" that reveals how 20 top ecommerce brands are adding thousands of subscribers to their email lists every week.
---
Paid Newsletter: Steal My Weekly Email Campaigns (Paid: $79 per month)
Every Thursday, you'll receive 3 campaigns that you should be sending the following week. This will give you enough time to execute on these same campaign ideas. I explain what they are, why they work, and how you can do them for any vertical in the DTC/Ecom space.
---
Advanced Ecommerce Email Marketing Strategies Mini Course (Paid: $149 one-time fee)
My Advanced Ecommerce Email Marketing Strategies Mini Course contains 5 lessons that you can't learn anywhere else. This content isn't something you can find on YouTube or Google. And frankly, these 5 advanced email marketing tactics won't be found in any other courses.
---
Master Campaign PDF (Paid: $497 one-time fee)
The Master Campaign Calendar Guide by Chase Dimond is a PDF that contains 96 different email campaign ideas that can send for your brand or your clients brand(s) throughout the course of the year.
---
Ecommerce Email Marketing Course (Paid: $749 one-time fee)
My course contains everything an Ecommerce Brand, Agency, & Freelancer needs to know + implement to get the best possible results out of your/your clients email marketing channel.
---
The Agency Acceleration Course (Paid: $1,497 one-time fee)
If you're ready to scale your agency from $5k-$30k a month up to 6 figures a month, click below to get access to everything you'll ever need.
---